Wedding Theme Stage Decorators
Wedding Aaha -Bespoke Wedding Theme Stage Decorators and wedding decorators in Chennai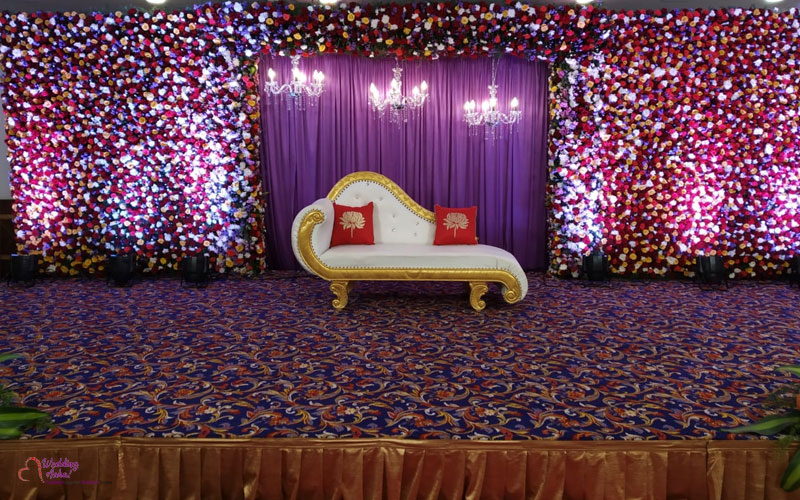 Wedding decoration is the main pivotal part of a wedding which brings life to the whole wedding.
At Wedding Aaha we have done customized wedding bespoke themed décor for weddings at all budgets.
Is It a Beach Resort Wedding or a Traditional Mandap Wedding Or a Garden Outdoor Wedding Or A hill Station Wedding We will work with you on unique décor themes
Decoration encompasses the following elements of a wedding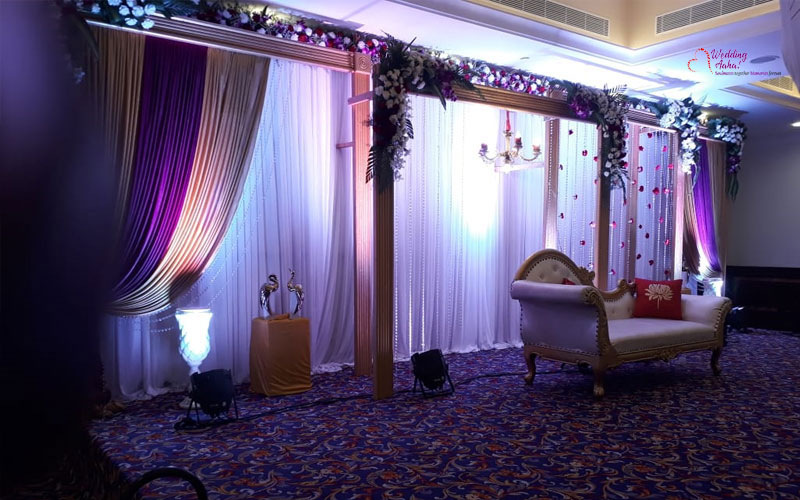 Decoration for the main Mandap and stage
Decoration for all the seating areas
Decoration for the Religious ceremonies
Decoration for the Bride and Grooms residences
Reception Venue: entrance, halls, stage , backdrop, table decoration Walls, etc
Wedding Car /Horse/Palanquin Décor
Floral arrangements
All Types Of Malas And Garlands
Wedding Night Decorations
Decorating the entire areas of a resort –Pathways, Entrances,Gardens,Pool side In case of A resort Wedding
Wedding Aaha specializes in Many Wedding Décor Themes We Conceptualize, create and coordinate themes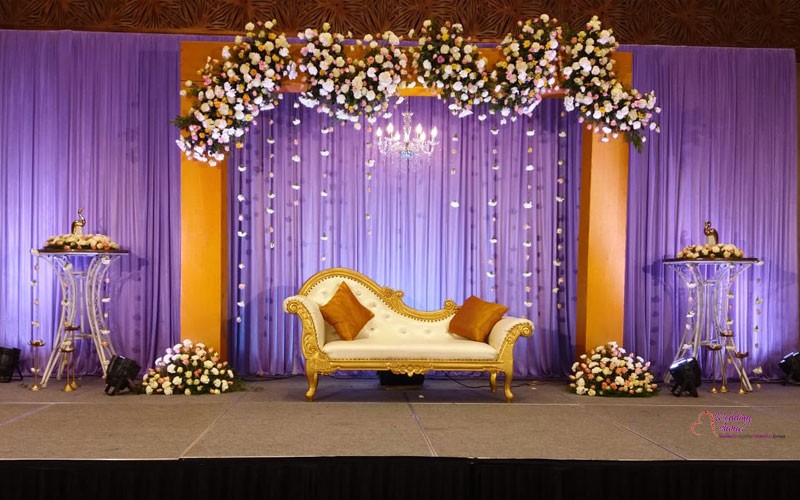 Floral / Color / Designer / Ambience / Bespoke wedding themes
Beach or mountain destination themed wedding decor
Hindu,Muslim/Christian faith based original ritual based themes
Geography based Bengali/Marathi/Marwadi/Telugu /Tamil etc Themes.
Themes Based on Replicas of Famous places/Historical/Mythological.
Fictional Fantasy Wedding Themes or Country Themes.
Bollywood Themes or movie themes
Floral Wall Themes
Retro Themes or Rural themes
Flea Market carnival Fun Reception Themes.
Totally Customized Stage and Mandap décor based on your family Theme .
Sangeeth And Mehendi Fun themes making use of all kinds of props potpourri and fun elements.
Royal themes with all kinds of elegant chandeliers and props.
Eco Friendly sustainable and plastic free weddings.
Back to nature rain forest theme weddings.
Mood and sensory and Ambience Matched lighting and AV systems.
Seating Schema to Match Décor.
We Conceptualize, create and coordinate themes
Even if you are wondering as to how your venue and your big day should look like, , we will work along along with you and based on your unique desires we will push the boundaries to ensure an appropriate ambience. Sourcing and handcrafting unique elements, working with our tried and tested vendors and the very best suppliers and working on execution of your concept seamlessly
The Idea is that the Memories From the Event should last forever Wedding Aaha Will ensure that your bespoke Luxury Wedding Will be Full of Aaha Moments and your guests will carry the Memories Forever.